It's been a while since we have posted updates to the progress of the Boston Blockfront project since we have been busy finishing the Boston Oxbow chest project.. I have to say that finishing is my least favorite furniture building activity, lots of sanding, more sanding and then some more sanding…
Anyway, in a prior blog entry we moulded the bottom of the case mouldings, now the front moulding needs to be 'detailed'. Here is the bottom moulding as it comes off the router table..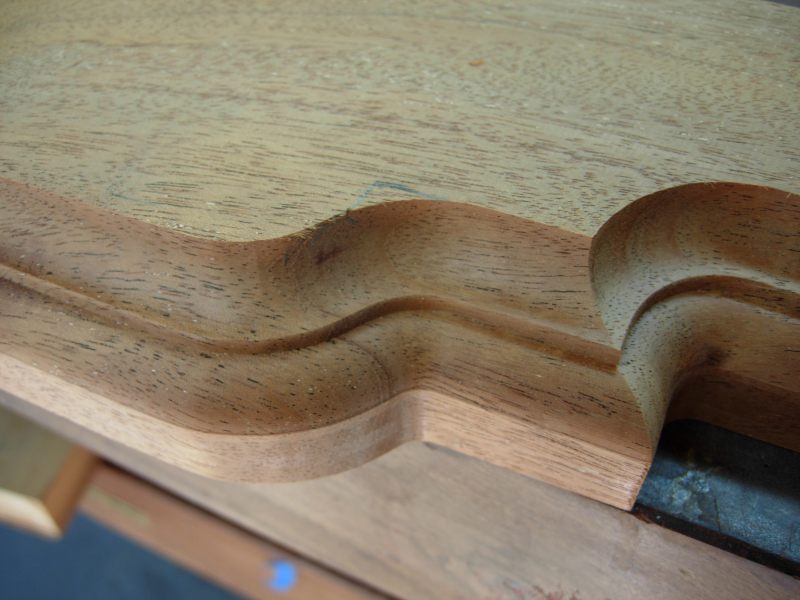 Now notice that the profile is 'rounded' in the inside 90 degree corner, this is as far as the bearing guided router bit can reach, the remaining material must be 'detailed' using carving gouges and rifflers. Now the after photo..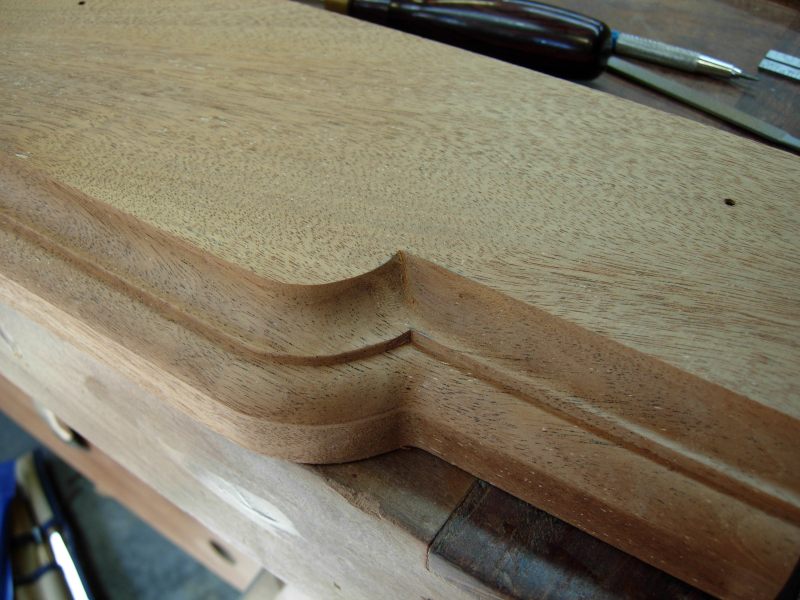 Actually the beaded area below the cove and fillet area also needs to be detailed, but it's not shown in this photo..