Now we need to start the process for the drawer fronts, the drawer fronts are milled from 12/4 Mahogany stock to a finished thickness of 2 5/8″. After the drawer stock is milled to length, width and thickness, we next need to start the actual shaping process, after the drawer fronts are fully shaped the final thickness of the drawer fronts will be 7/8″ net!!…
First the ends of the drawers where the drawer sides are dovetailed to the fronts are milled much as if we were creating a mortise joint, first the tendon shoulders are cut (not pictured) then off to the tendoning jig on the table saw to mill the ends so they are 7/8″ thick..
The very first and most important face to establish is the flat surface where the drawer sides meets the back of the front drawers..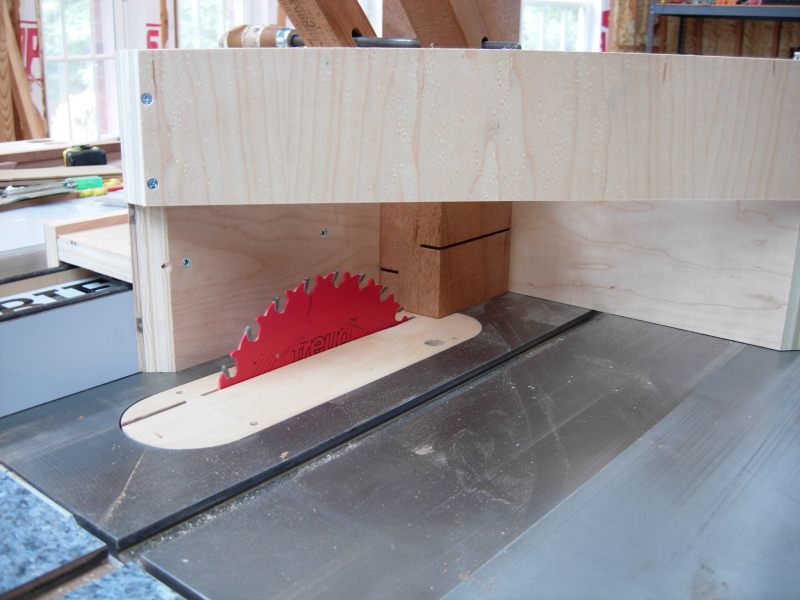 Here is a shot after the face is cut..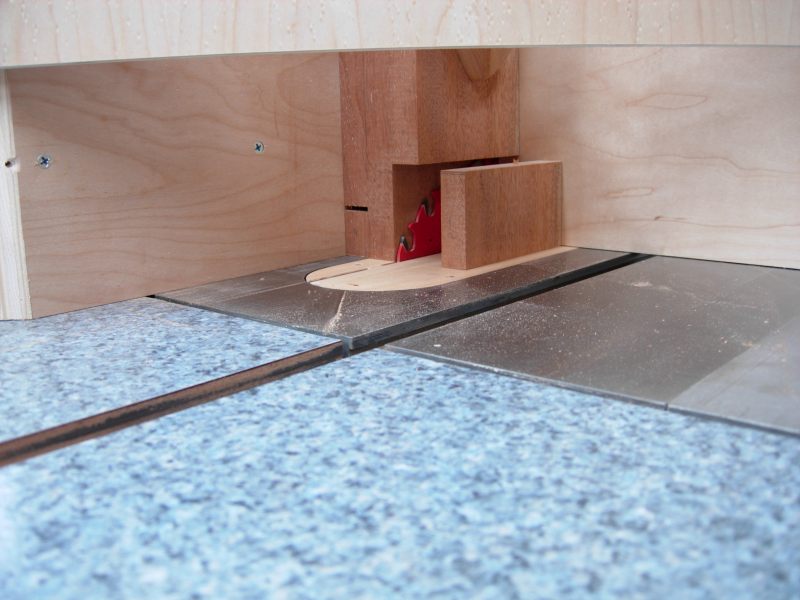 After we have eastablished the face for the rear of the drawer then next cut establishes the front of the drawer..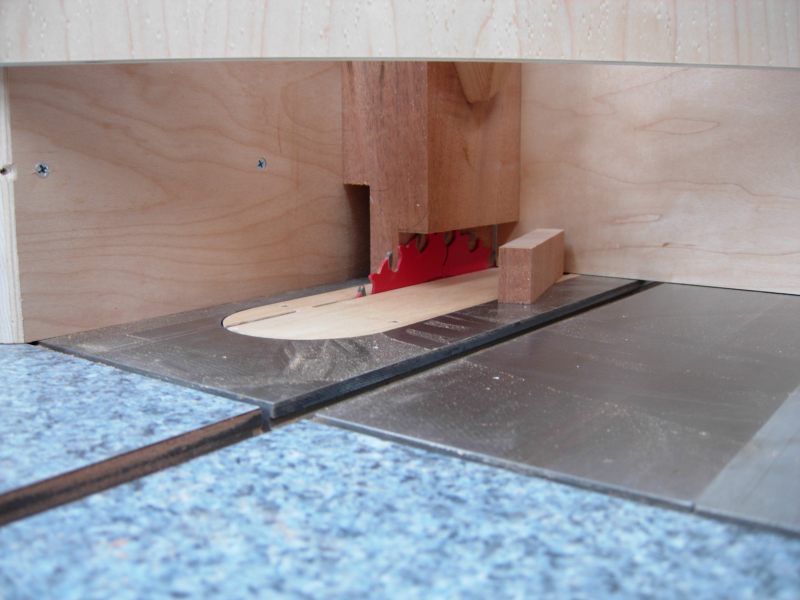 One of the reasons why we have been using Sketch Up as late of is it allows us to create very intricate and accurate patterns needed for the more complicated pieces, like this blockfront chest. Now using the printed pattern affixed to Baltic Birch plywood to draw the profile of the drawers..
Now off to the bandsaw to first establish the shaped front of the drawer, the extra material on the rear of the drawer front makes it somewhat easier job at the bandsaw..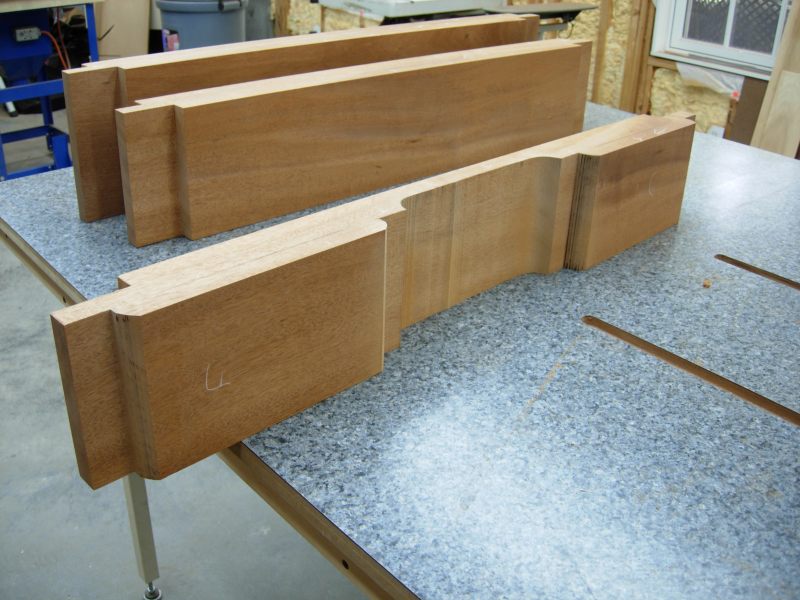 The the drawer fronts are cleaned up with carving tools, rasps, files and block planes (ice tea is optional)..
After completing the shaping of the drawer fronts it's now time to bandsaw and clean up the rear of the drawers… I found it best to stay clear of the very tight curve at each side of the rear of the drawers, instead we just established some 'steps' that makes the carving job a little less daunting..
Getting close to the final shape of the rear of the blockfront drawers, just need to clean up the flat areas..
Next we need to fit the hardware to the drawer fronts, whenever we get to this stage at LaPlaca Wood Works we know that we are getting close to the end of the building stage. The brasses for this chest are Chippendale style escutcheon pulls sourced from Londenderry Brasses, we used CH 70 pulls and CH 71A escutcheons. The posts for the pulls were too short for the 7/8″ drawer thickness, so we needed to counter bore the rear of the drawer to receive the cast nut..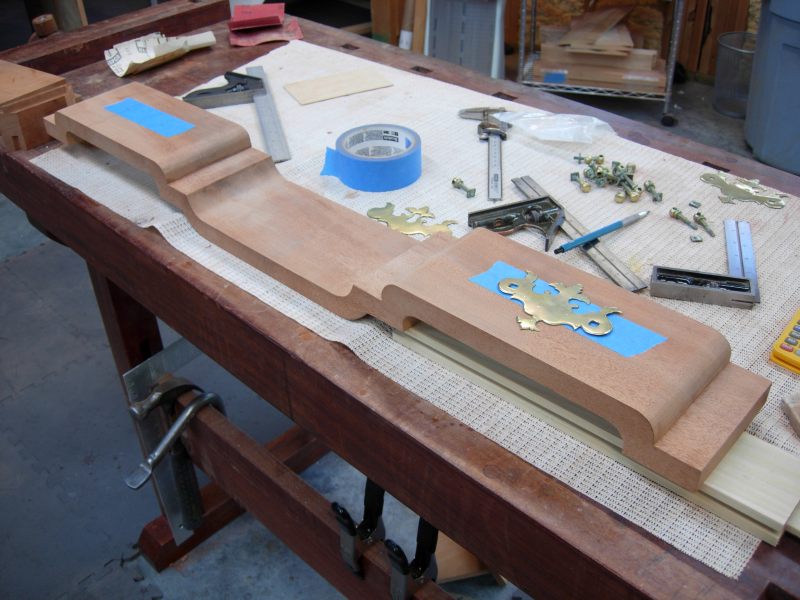 Couldn't help myself here is a shot of the drawer fronts with the fitted brass pulls..