Now on to the clock hood. Ordinarily I would say something like, the hood on this clock is one of the most complicated parts of this build, but one would argue that the waist door was ridiculously complicated.
First up is the web frame that that is the foundation of the hood, the hood web frame has two 2 1/4″ through mortises with a center haunch that will try to keep the hood sides from any cupping.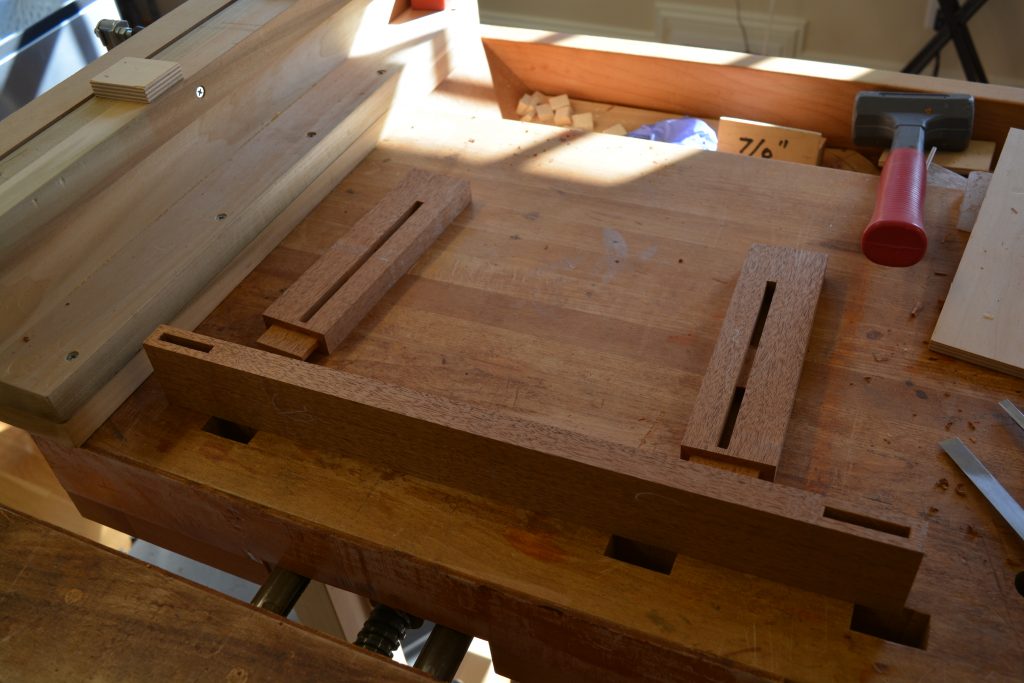 The hood sides have a lot going on, here we see the inside of one of the sides. We have a rabbet for the hood door, then a dado for the dial frame, then finally at the rear of the side a rabbet for the back of the case.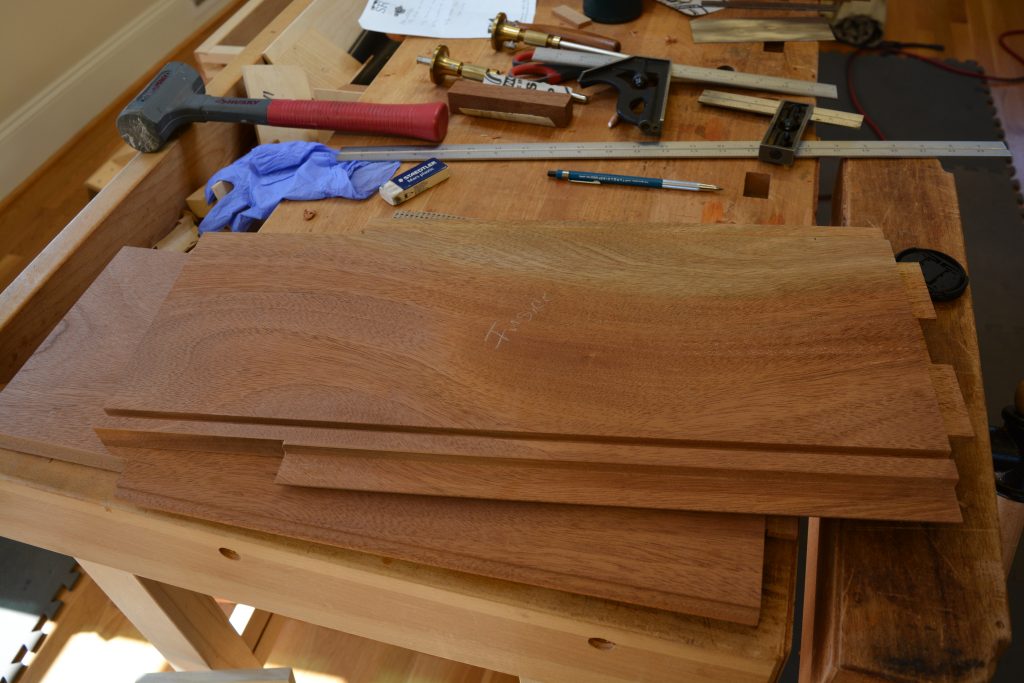 Here we see the outside of the case side, at the bottom of the case side we see the two tendons and the haunch that fits in the web frame. The top of the case side has through dovetails cut, that will receive the case top. Who could not notice the big window cut in the case side, this is for the glass window that shows the movement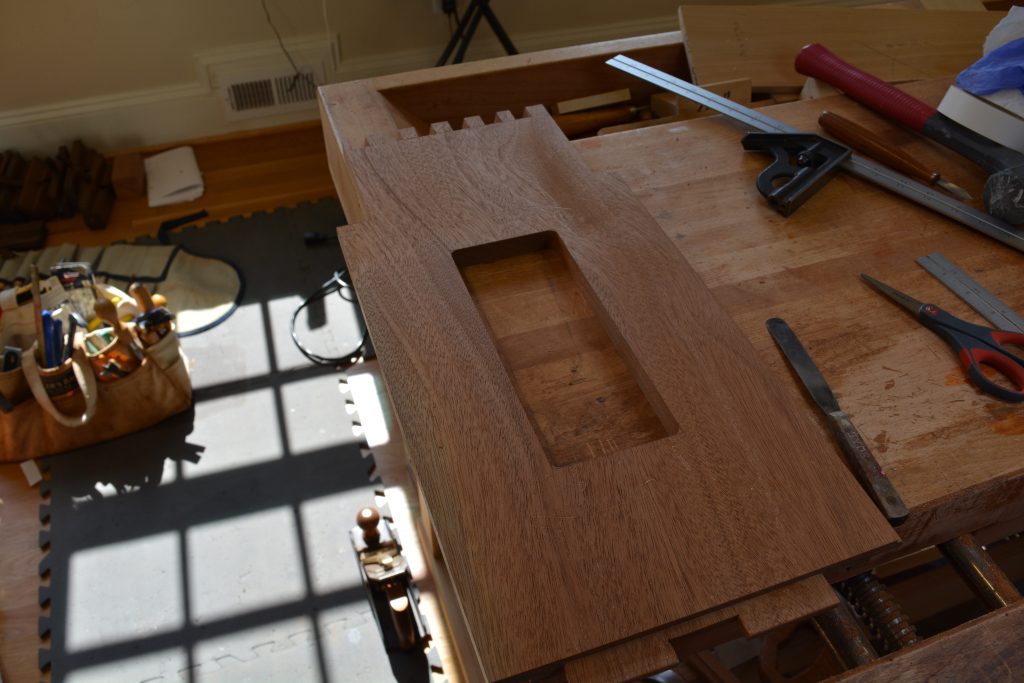 This photo shows the thumbnail molding added to the case sides, when the clock is finished, the opening will be glazed with 18th century reproduction glass.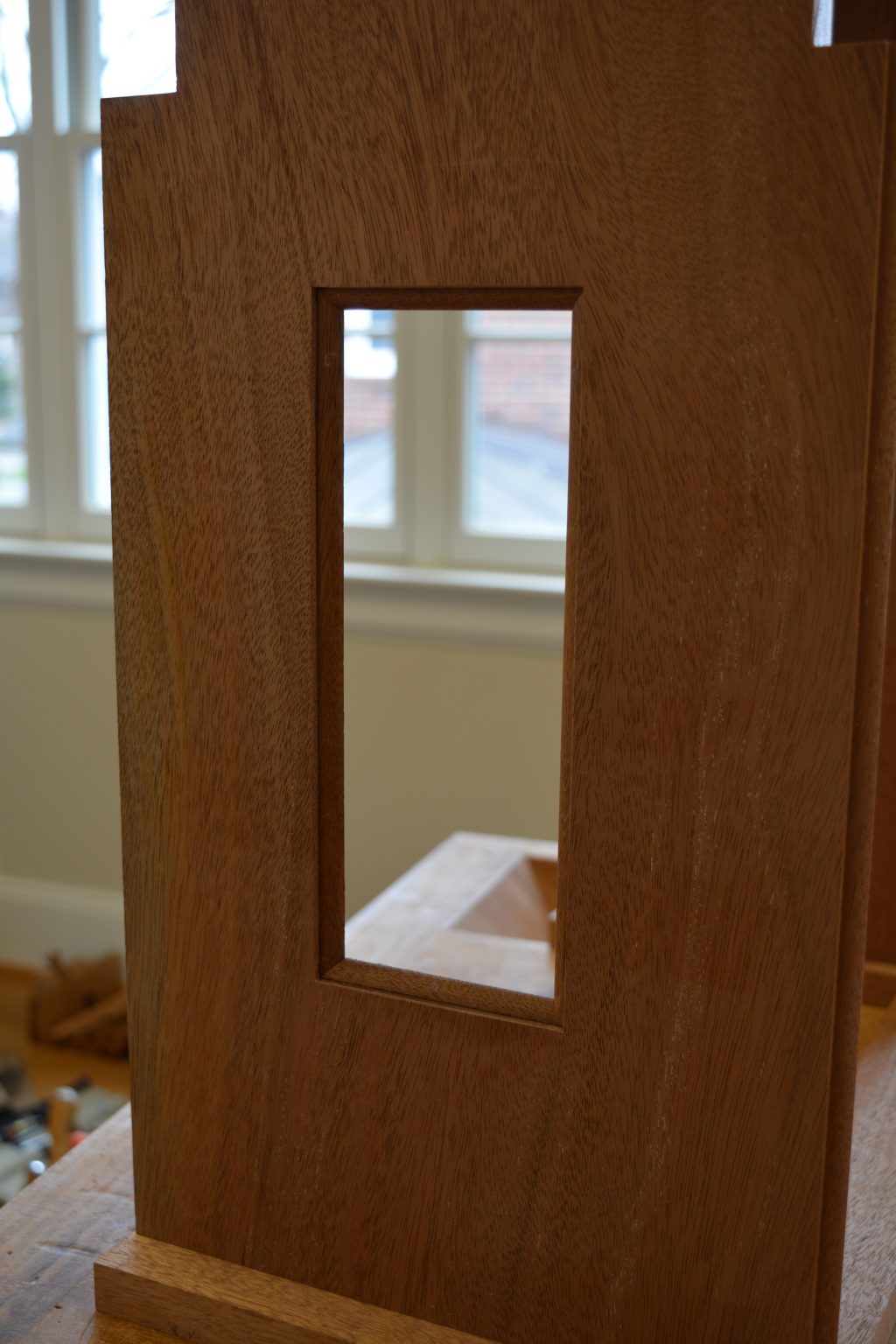 The assembled hood structure temporarily placed onto the clock waist. We can clearly see the clock movement seat board patiently waiting for the 18th century reproduction clock movement.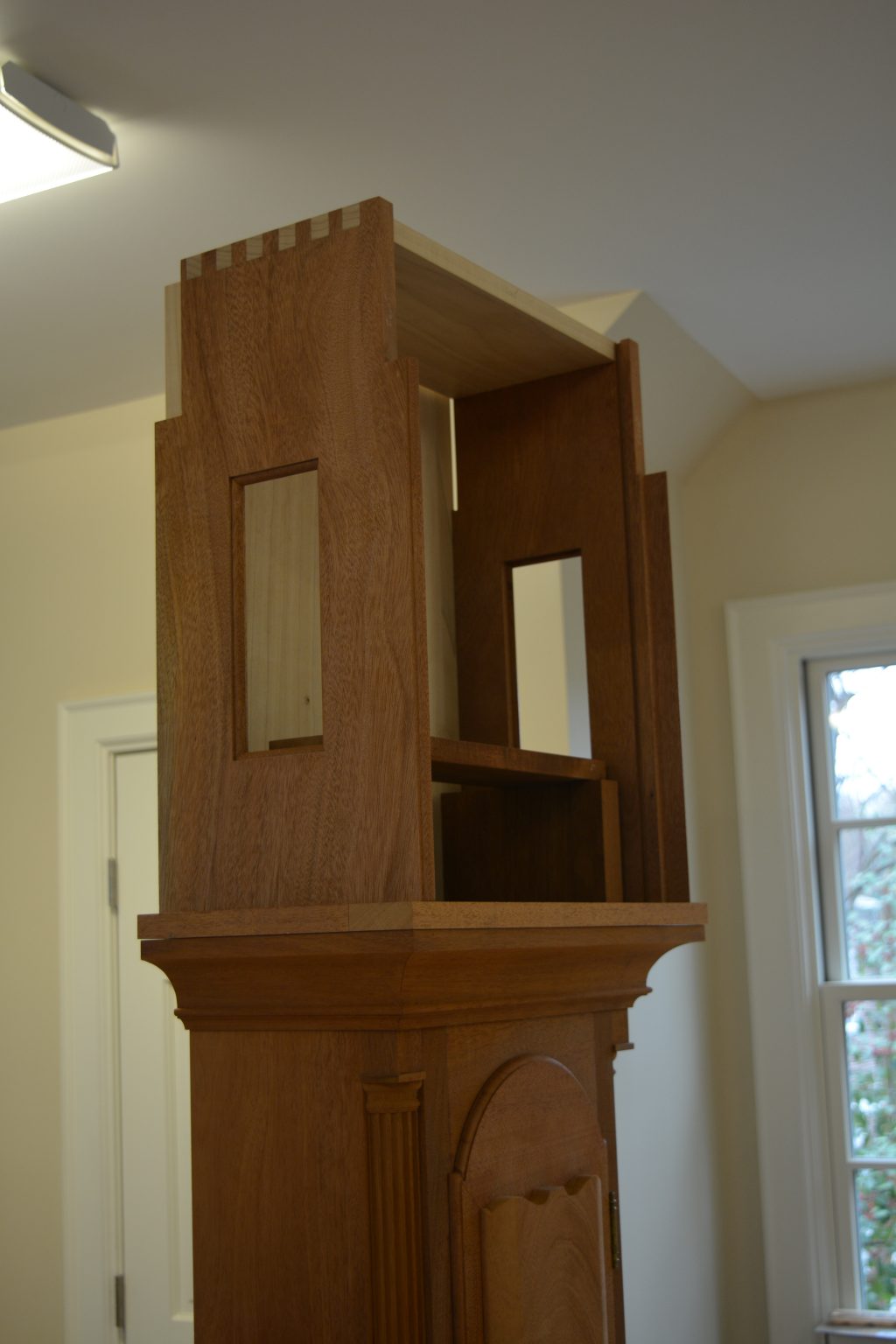 Here we see the parts cut out and shaped for the 'crown' of the hood, the two sides need to be dovetailed to the front and rear parts of the hood crown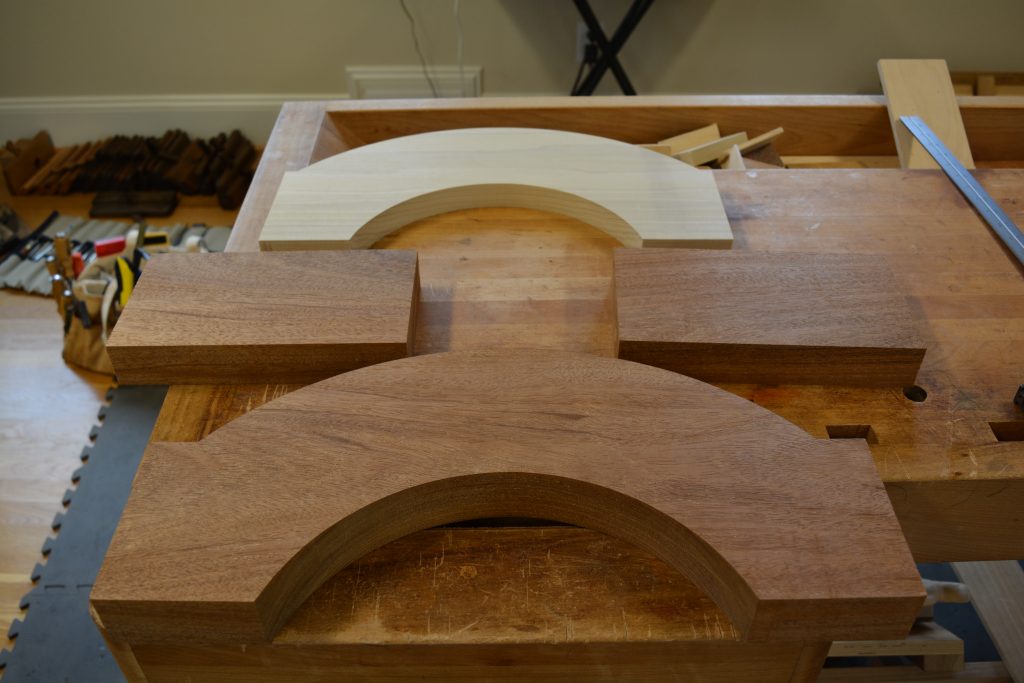 Below we see the assembled 'crown' of the hood, the hood front has been half blind dovetailed to the crown sides.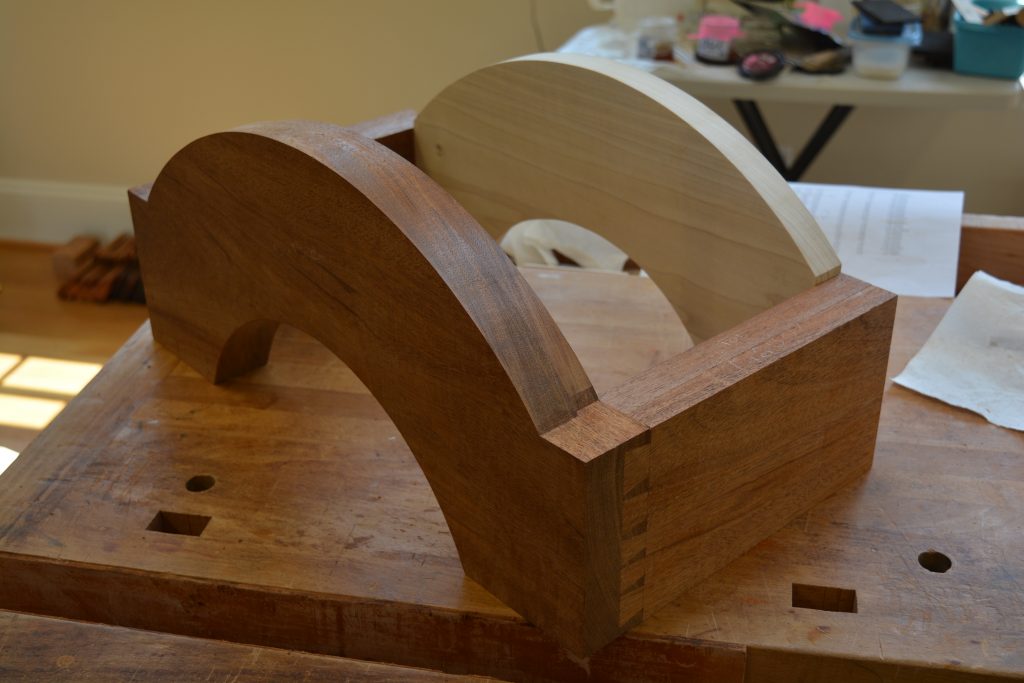 Here we see the rear hood support that has been dovetailed to the sub-crown side (the crown side are two pieces laminated together). The rabbet in the hood front will receive the hood skin.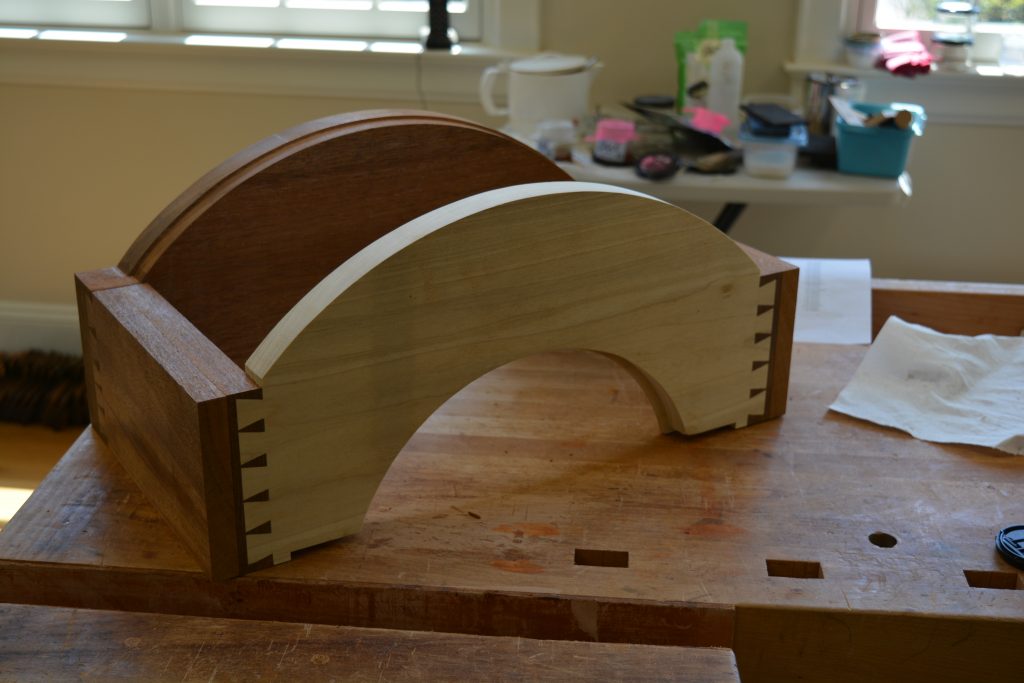 Here we see the assembled crown dry fitted to the assembled hood..