We are getting to the final stages of the construction of the chests, at this point we have completed construction of the drawers, the drawer sides, back and bottom are all constructed from 1/2″ Yellow Poplar. The drawer sides are half blind dovetailed to the drawer fronts, the drawer back is through dovetailed to the drawer sides. Dovetailing of the drawers has been completed entirely by hand (not documented with pictures). The final stage of drawer construction is the drawer bottoms, which are a glue up of two boards of 1/2″ Poplar.
Since the dado in the drawer sides is 1/4″, the drawer bottoms are milled with a raised panel bit on a router table..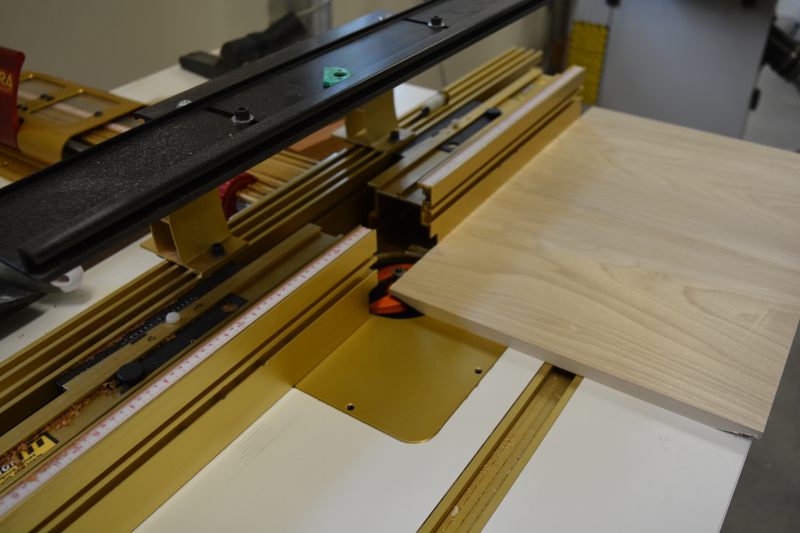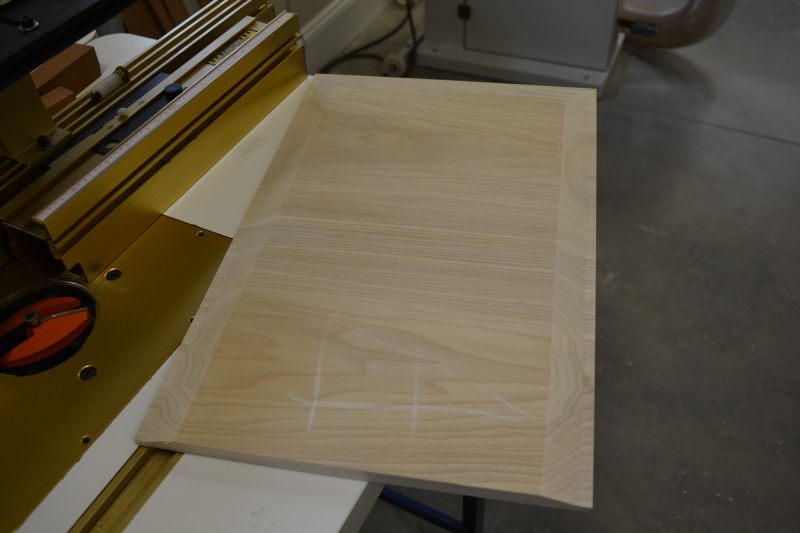 Finally the drawer bottom is secured into the drawer dado with screws with a slotted groove to allow for expansion and contraction..
The finial detail in construction of the drawers is two create the mortise in the drawer blades that will receive the drawer locks bolt. The mortise is created using drawer lock chisels..