This is a reproduction of a tall case clock built by John Townsend in 1789, the original clock resides in the Metropolitan Museum of Art in New York City. The original clock is one of the very few tall case clocks signed by John Townsend. Interestingly, the clock is nicknamed the Tomlinson, the reason for this is the movement sourced for this clock was built by William Tomlinson of London.
I used Trimble SketchUp to model the clock, using photo's available from the Metropolitan Museum of Art and photo's I personally took of of the original clock while visiting at the Met.
My goal, was to accurately as possible recreate the original clock case details, as one studied the clock, it was pretty apparent many of the construction details were quite complex to execute. For instance, the waist door is composed of fifteen components, the frame of the door contains five of those components, the top rail is jointed to the stiles with a double through tendons, the bottom rail is jointed to the stiles with a single through tendon, the intersection of the top and bottom rails and stiles is mitered at each corner, finally the mid rail is dovetailed to the stiles.
The clock case is constructed from South American Mahogany, the secondary wood is Yellow Poplar. The movement was built by David Lindow, engraving for the brass dial was performed by Valdemar Skov, exact copies of the brasses were imported from England.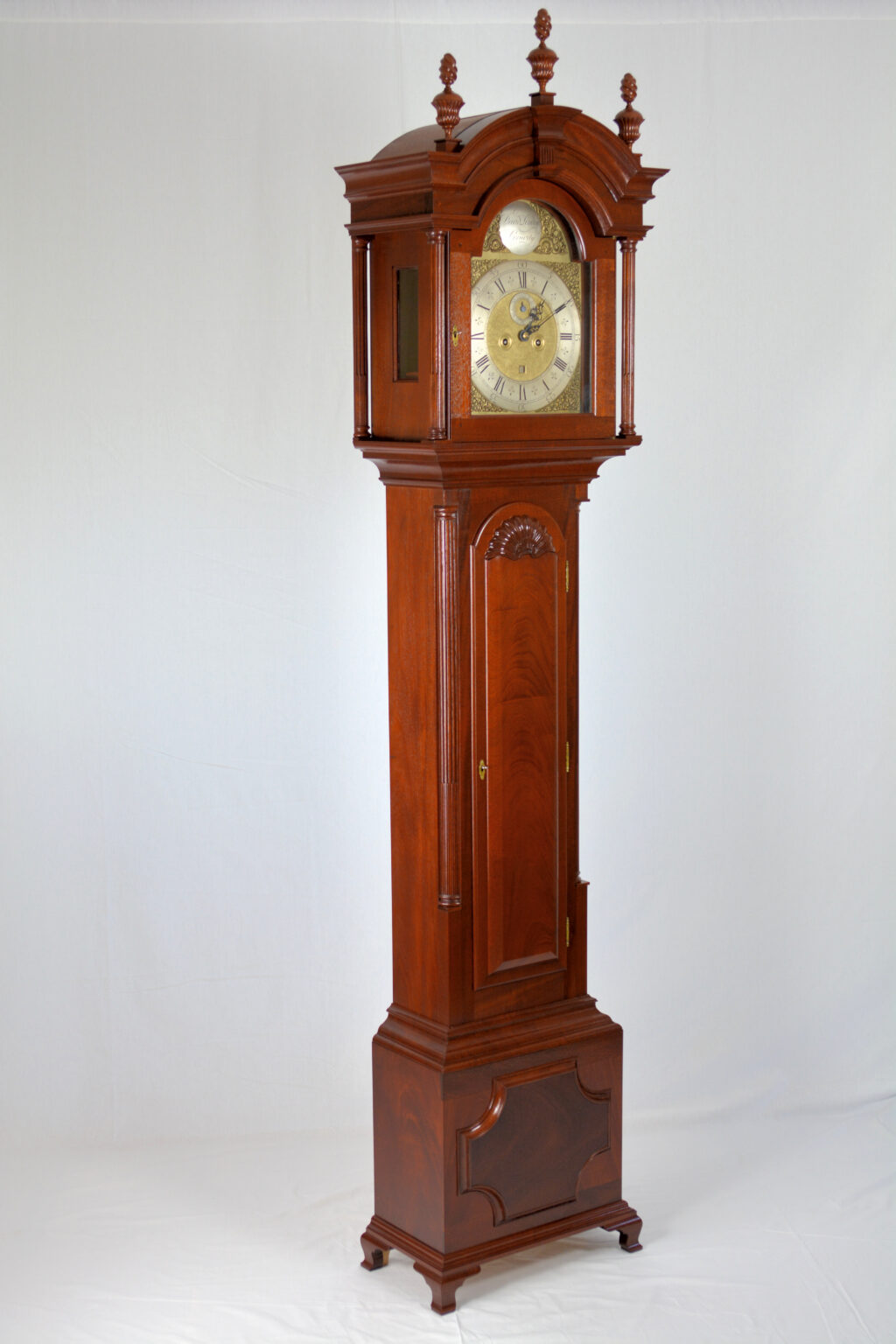 The clock is 96 1/4″ inches tall.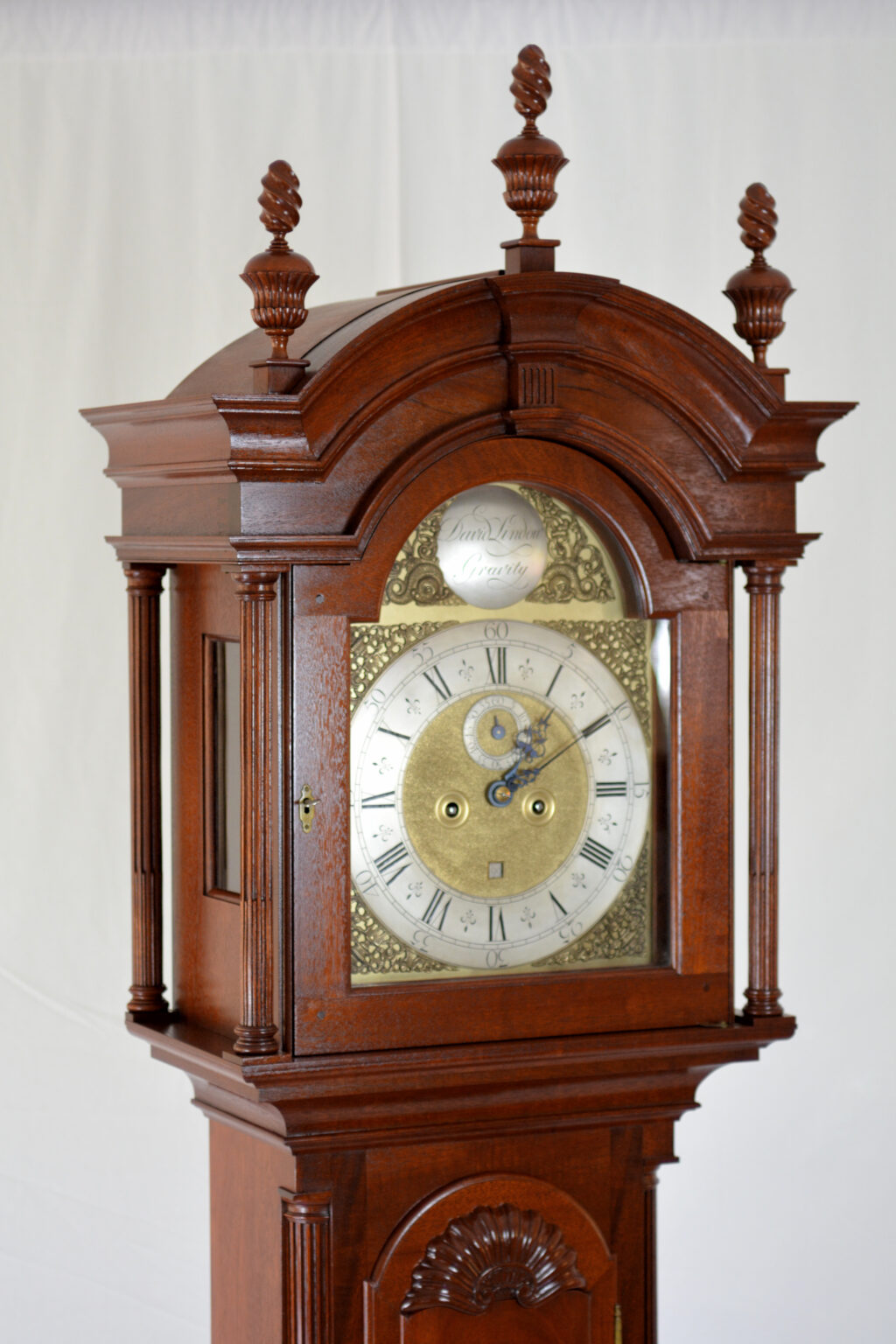 Close up of the brass dial and engraving, 18th century style movement, with a single bell. Note: the columns are both reeded and fluted for both the hood and the waist columns.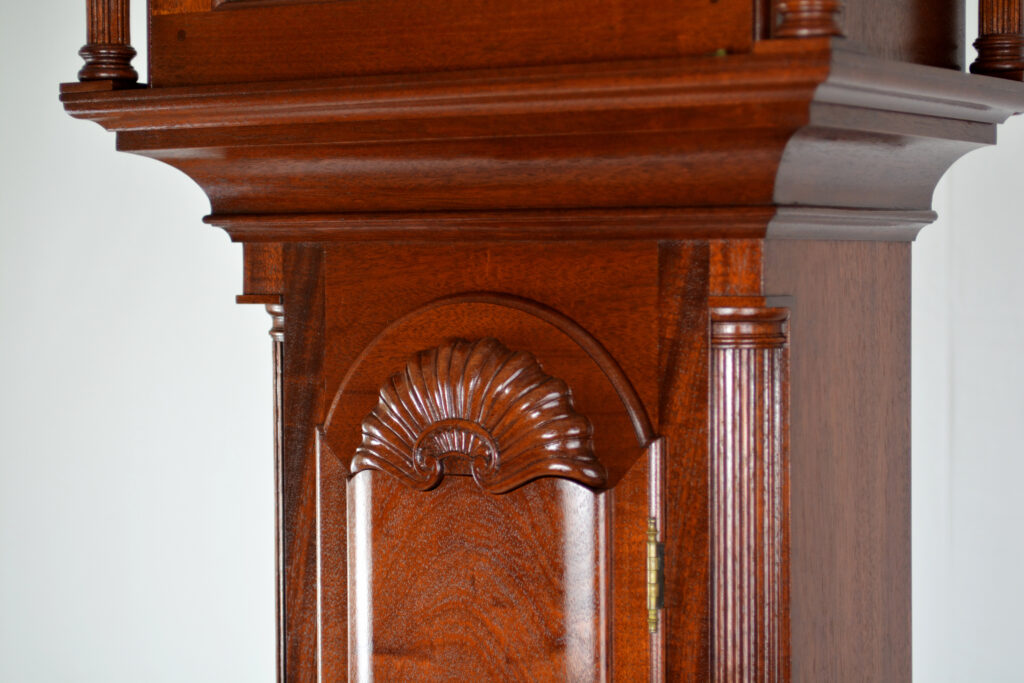 John Townsend iconic shell carving..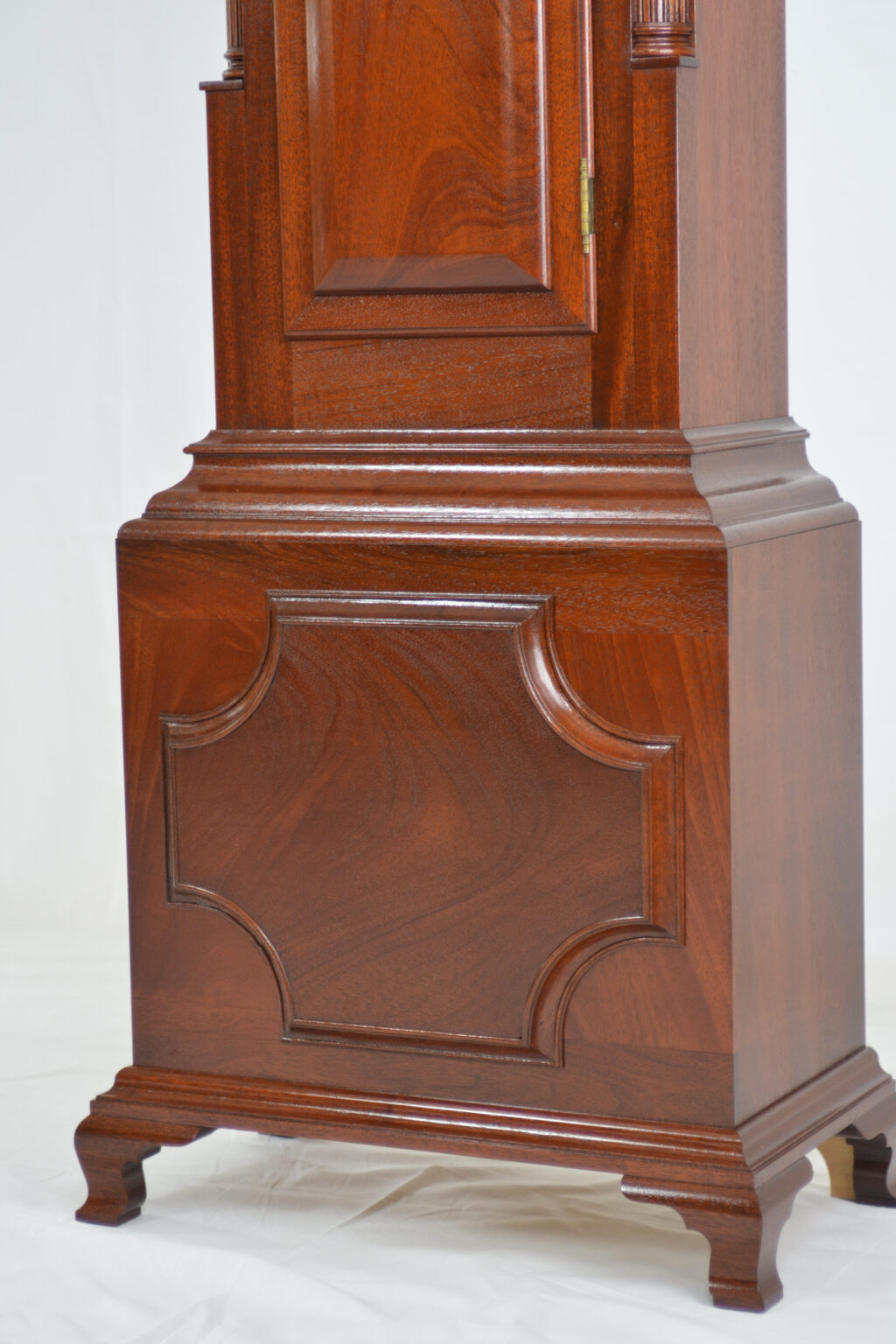 Closeup of the base panel.