The John Townsend four drawer block and shell chest, commonly known as a 'Newport Chest', since John Townsend was from Newport Rhode Island. This particular chest is from the book 'Master Craftsman of Newport, the Townsends and the Goddards' by Michael Moses and Israel Sack. The chest is featured on a full page color plate (#3) in the book, the chest was modeled and scaled from photographs in the book.
The chest is constructed from South American Mahogany, the top and both sides are from one single wide long piece of inch thick Mahogany, all four of the drawer fronts are cut from one single board of three inch thick Mahogany. The secondary wood is Yellow Poplar, exact copies of the brasses were imported from England, each drawer contains a brass drawer lock..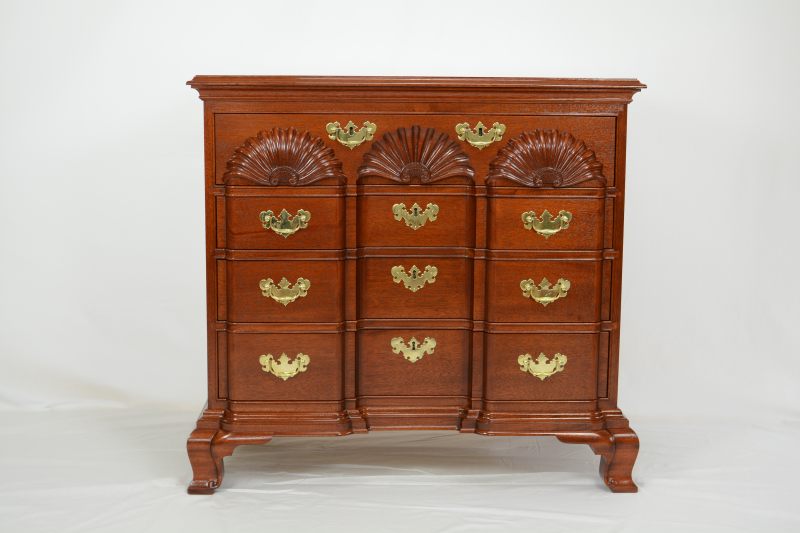 All of the drawer dovetails were hand cut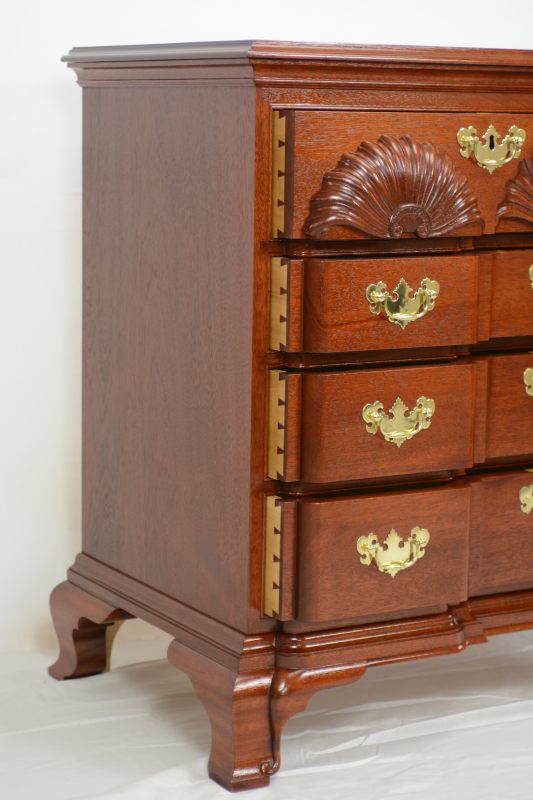 The mitered beading on the case was molded in place
Unique feature of John Townsend block and shell chest were the fully shaped rear feet..
All carving was performed by LaPlacawoodworks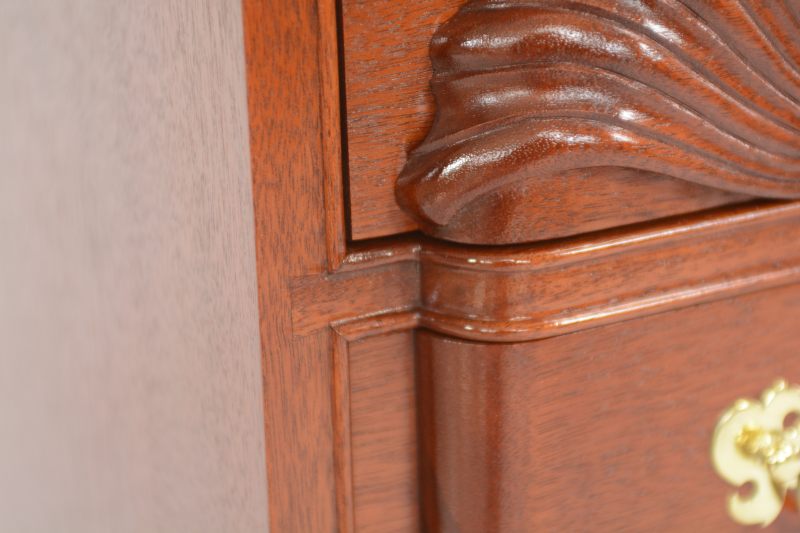 Closeup of the concave center shell, the design of the center shell concave presents a optical illusion in photographs that is hard to identify from the flanking convex shells