The Chippendale style secretaries feature bracket feet, tombstone style upper case doors, the gallery features hidden compartments behind the removable prospect box. The lower case drawers, uppercase tombstone doors and prospect door in gallery also feature Walnut crotch figured veneer. Walnut crotch is a flame pattern that comes from the wye of the tree. Both secretaries shown utilize polished brasses. Dimensions for the secretary is 86″ H x 38″ W x 22″ D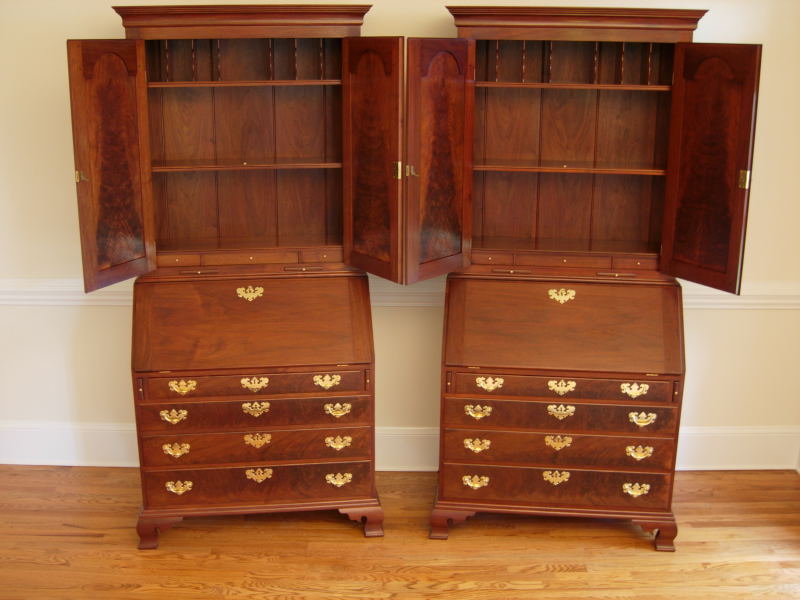 Photo showing the detailed gallery behind the desks slant top.
The desks gallery features removable pillasters and a removal prospect box contained behind the gallerys small tombstone style door
Handcut dovetails on all of the desk drawers, the lower case drawers also feature crotch Walnut show faces.
During constuction phase the matched crotch walnut after application to the lower case drawer fronts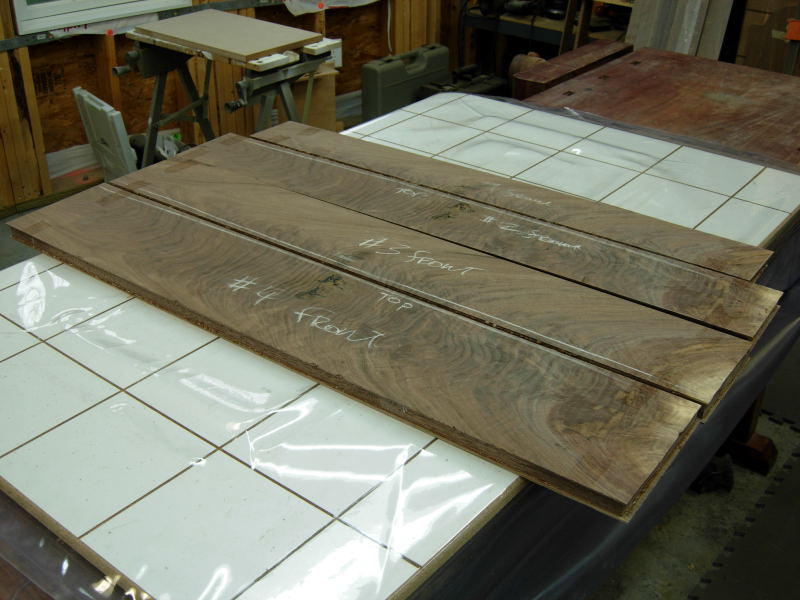 Detailed photo of the secretaries upper case tombstone style doors, the raised panel has been veneered with crotch Walnut veneer also.