The Boston style oxbow four drawer chest features bracket feet, graduated serpentine drawers that are sawn and carved out of two inch thick South American Mahogany stock. This piece features rosette style natural finished brasses. This piece was featured in long out of print book 'Masterpieces of Furniture' by Verna Cook Salomonsky on plate 73. The piece is 40″ long x 20 3/4″ wide x 32 3/8″ high.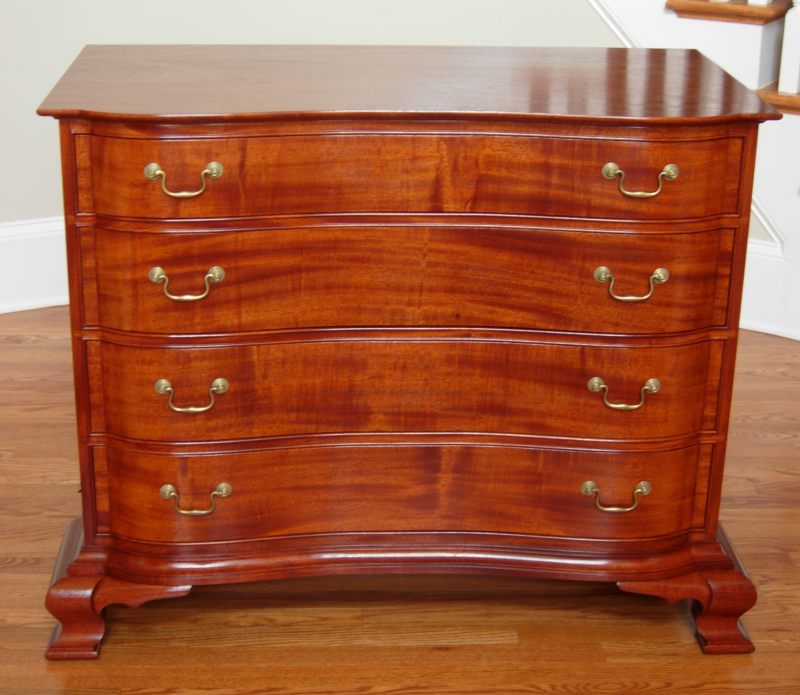 The Case top is a two board glue up from the same piece of Mahogany lumber..
The case sides are a two panel glue up, that are 20 inches wide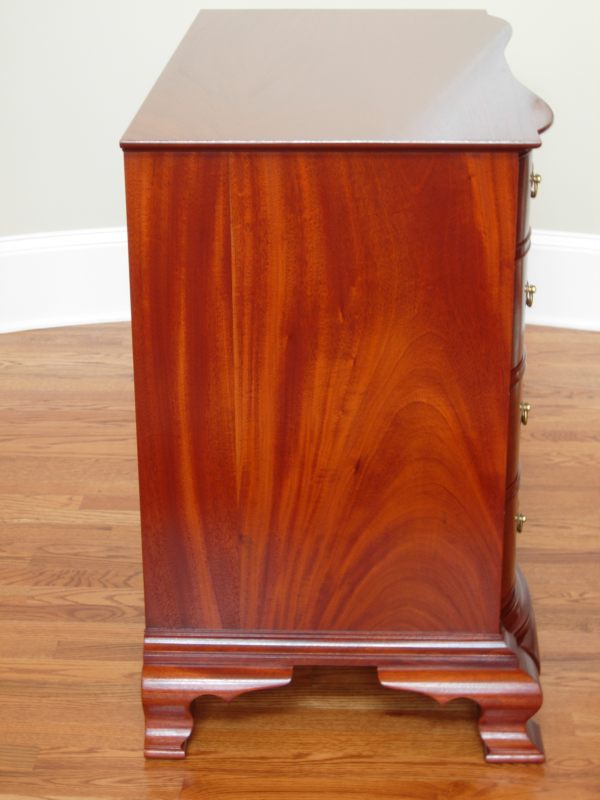 The front lower case moulding is in the process of being milled in this photo..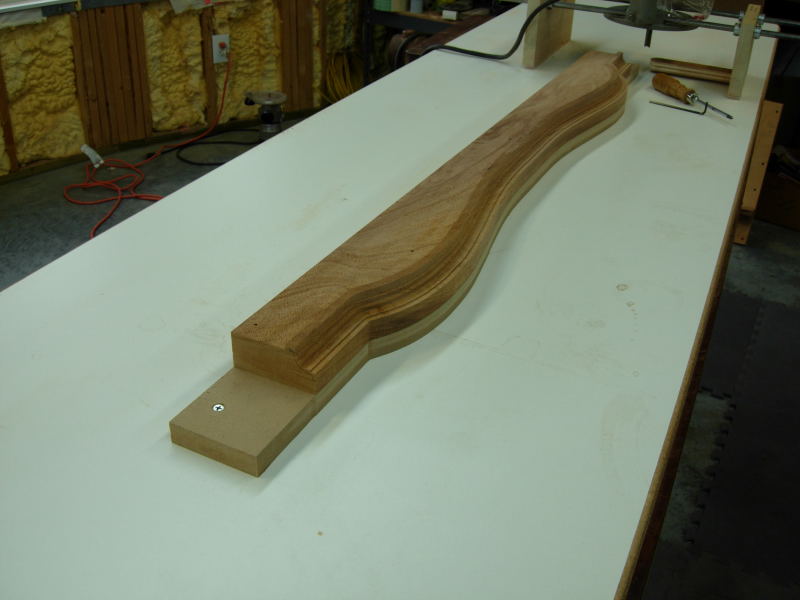 Here is a photo of the finished bottom moulding, that features a beautiful classical cove profile and the very sinuous shaped bracket feet..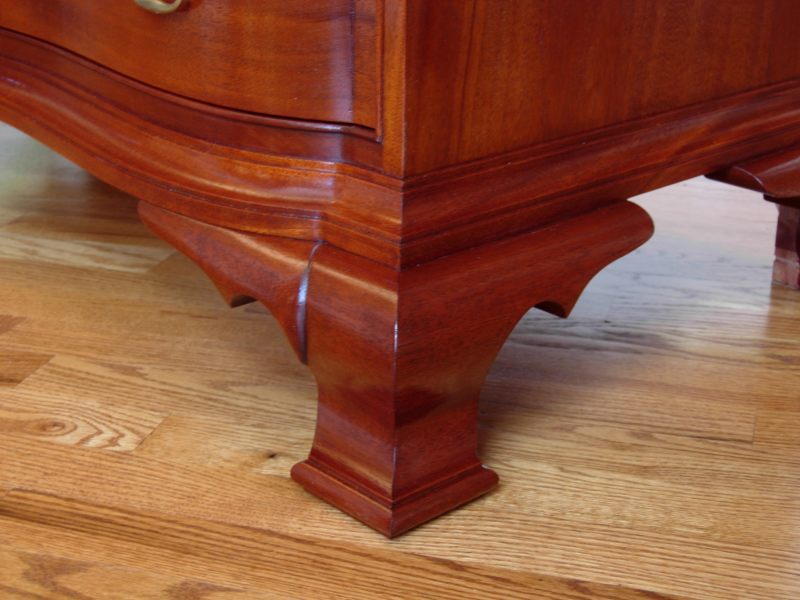 The case sides and the drawer dividers (or blades) all feature milled in place cockbeading, all the drawer dividers are fitted to the case with a sliding dovetail
Now some photos of the drawers being constructed, the drawer fronts are milled from a single board of two inch thick Mahogany, shown lined up next to each other..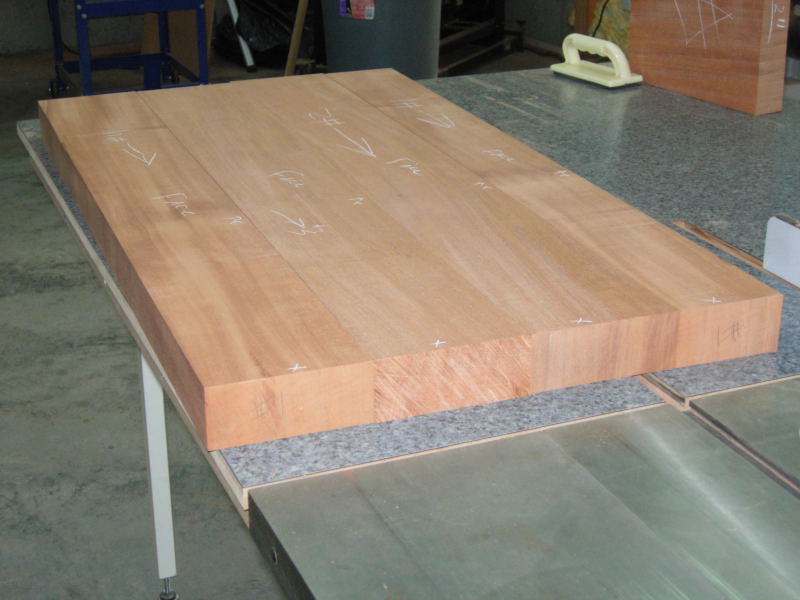 After being bandsawn the blanks are cleaning up with hand tools
A photo of the finished drawers that feature hand cut dovetails, Poplar drawer sides, back and bottoms